Boy Scout Troop 61, New Berlin, New York
"Give your son the valuable gift of Scouting. The time you invest in him today will make a difference in the person he becomes tomorrow."
What's New @ Troop 61?
Next meeting is January 15th, 6-7:30pm. New scouts are invited to join tonight!!! Bring $5 and your parent/guardian to join.

Troop 61 camps in tents every month. Our next campout is the Blizzard Adventure Camp, January 18-21, at Kingsley Scout Reservation, Ava, NY.

Congratulations New Berlin Boy Scout Troop 61 on completing the 2018 Bronze Journey to Excellence Award for meeting weekly, camping monthly, serving regularly, and advancing sufficiently. Impressive achievement as the troop was only operating for 4 months in 2018.

Congratulations Christopher on completing the Cyber Chip Award and the rank of Scout Badge December 11.

Thank you Norwich Evening Sun for featuring our 75th Anniversary plans in 2019 on the front page November 26th and the New Berlin Gazette on November 30th. The text of both articles is recorded under the "About Us" tab above.

Thank you Officer John Lowe, New Berlin Police Department and Unadilla Valley Central School Safety Officer, for speaking at Troop 61 November 13.

Cub Scout Pack 61 and Boy Scout Troop 61 collected 512 food items at our Annual "Scouting for Food" Drive, Saturday, Nov. 3. Thank you New Berlin for your support of Scouting and the New Berlin Food Pantry!!!

Unusual weather for our monthly campout, Nov. 3-4, at Millbrook. Started in the rain, then sun, then HAIL with lots of WIND, before a beautiful evening under the stars around the campfire!!! Our event ended with worship at the Methodist Church on Sunday, Nov. 4 at 11am. Thank you for the warm welcome at church!!!

The Troop 61 Hike-a-Thon was October 20 and raised over $800!!!

Sweet meeting, Tuesday, September 25, with the first Troop 61 Candlelight Induction Ceremony and the distribution of uniform shirts. Welcome new ASM Joanis who joins our Scoutmaster team of SM Phillips and ASM Schoener!!!

Welcome Myron Phillips, Sarah Phillips, and Ken Wiggins to our new Troop 61 Committee. Our scouts are already benefitting from your wealth of Scouting experience, resources, and WISDOM!!!

The FIRST CAMPOUT of the new New Berlin Boy Scout Troop 61 was September 15-16 @ Milbrook and concluded with worship @ St Andrews!!! Thank you Town of New Berlin for your support of Troop 61 through the use of the beautiful Millbrook Rectreation Area!!! Great meals cooked by Lucas, Conner, and Christopher. Collected 8 bags of trash around the lake as our service project. Enjoyed an AMAZING STAR-FILLED SKY at the campfire. Thank you Doc for the Apple Cobbler!!! The campout was immortalized in the September 21 New Berlin Gazette complete with a picture of our scouts playing in the lake!!!

The FIRST MEETING of the new New Berlin Boy Scout Troop 61 was September 10, 6-7:30pm, at St. Andrews Church. New charter includes 5 scouts and 5 adults!!!

Enjoyed Syracuse University Football Game on Sept. 8th with FREE tickets!!! Thank you Preferred Mutual for donating the tickets and for supporting Troop 61 so well through the years!!!

Troop 61's full schedule of upcoming 2019 events is available by clicking the "CALENDAR" tab above.
Click on the "NEWS" link under the "ABOUT US" tab above to read all the articles published locally about the new New Berlin Boy Scout Troop 61.
Celebrate 75 Eagle Scouts in 75 years with Troop 61 in 2019:
May 3-5 Millbrook Encampment staffed by our Eagle Scouts and hosted by Dr. Donald Elliiott, DVM, T61 Eagle Scout Class of 1944; General Peter Lennon, retired Army officer, T61 Eagle Scout Class of 1970, and Kevin "Doc" Phillips, Scoutmaster of Troop 61, T61 Eagle Scout Class of 1975;
June 14 Boy Scout Soap Box Derby, Moss Street, New Berlin, 10am-2pm, hosted by New Berlin Boy Scout Troop 61;
June 14 Cubmaster/Scoutmaster Reception at Preferred Manor hosted by Robert Wadsworth, Eagle Scout and Board Chairman, Preferred Mutual Insurance Company;
Summer of 2019 "New Berlin Eagle Scout Historical Trail" celebrating the many ways New Berlin has supported Scouting and the impact Troop 61 has had on New Berlin; and finally
September 8, 2019 "75th Anniversary Sunday Banquet" at Longview Farm celebrating our 75 Eagle Scouts in 75 years, our many scouts who are veterans, and featuring the???
Information and applications are available at Troop 61's display in the New Berlin Library. Join for only $5. Check out Troop 61 at our next Tuesday meeting. New Berlin Boy Scout Troop 61 meets every Tuesday that U.V.C.S. is open and enjoys the adventure of camping every month!!!
SPONSORS: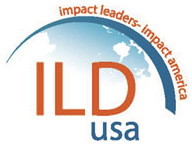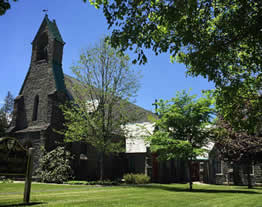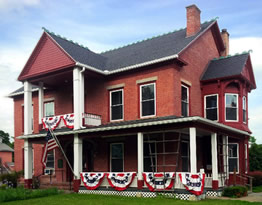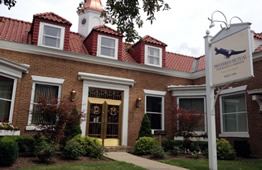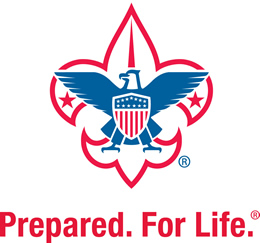 Troop 61
New Berlin, NY